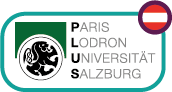 The Paris Lodron University of Salzburg (PLUS) in Austria is a higher education institute. It is a modern, living university with substantial academic and research accomplishments. With its national and international networking, PLUS is now recognised as a modern knowledge hub in the heart of Europe.
It offers its 18000 students a broad range of courses across different disciplines, including multiple programs for a promising career in fields with critical social implications and innovation potential. PLUS organises special training courses for various disadvantaged target groups such as unemployed, low-skilled, immigrants, refugees, and people with physical and mental disabilities. It also strives to provide expertise in the field of indicator-based evaluation and monitoring of education and training systems mostly focused on educational and training programs addressed to vulnerable and disadvantage social groups.
Web site : www.uni-salzburg.at
Contact : Wassilios Baros (Wassilios.baros@sbg.ac.at)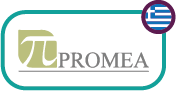 PROMEA develops, implements and manages EU-funded projects on educational research, territorial cooperation and research innovation. Established in 2006 in Athens, Greece, by researchers & scientists sharing a common vision of open content, it aims at promoting innovative research & development methodologies, supporting knowledge capital build-up across Europe and addressing societal challenges related to workforce re-training, inclusiveness, quality improvement in education, supporting policies change in European administrations, promoting ICT innovation, resource efficiency and circular economy, and the environment.
Web site : www.promea.gr
Contact : Aglaia Vourda (vourda@promea.gr)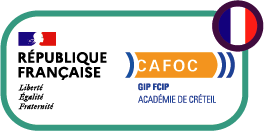 The Public Interest Grouping for basic vocational and further training (GIP-FCIP) of the Créteil educational district (France)- "l'académie de Créteil"- aims at developing the national vocational policy on its territory.
"L'académie de Créteil" is the first educational regional district in France in terms of importance of its professional network for adult lifelong training: 32 000 adults are trained in 180 centers, each year.
The mission of the GIP-FCIP is to implement and develop actions of cooperation for different services of the regional office of education in the fields of adult continuous education and professional integration.
web site: https://www.forpro-creteil.org/
Contact : Guylaine Traoré (guylaine.traore@ac-creteil.fr)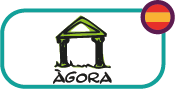 The Association of participants Agora (Spain) is a non-governmental organization working in the field of adult education and training. It carries out activities addressed to adults that do not have academic training, especially those from vulnerable groups who are at risk of social exclusion. Agora provides an educational setting for about 2400 participants and has more than 150 volunteers. It offers a wide range of activities, including language learning, basic literacy, ICT training groups and dialogic gatherings, among others. Education provided is based on Dialogic Learning (Flecha, 2005), in which the egalitarian dialogue, transformation and solidarity are the key principles to contribute to overcome inequalities. All the activities and training offered are free.
During the last years, Agora has implemented its methodology in a mental health centre with participants facing mental disorders and illnesses and in a primary health care centre in Barcelona. A group of adults participate regularly in the Dialogic Literary Gatherings (DLG), a Successful Educational Action (SEA). The activity, that aims to support the rehabilitation process and the social inclusion of all participants has had great results. The impact on educational and instrumental skills is evident, as well as the improvement of participants' future expectations and the contribution to their social inclusion and a more active participation in society.
Web site : http://www.edaverneda.org
Contact : Rosa Maria Lloret Barberà (agora@edaverneda.org)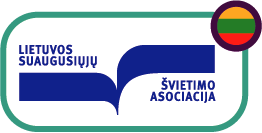 Lithuanian Association of Adult Education (LAAE) is a public non-profit independent union of individuals and organizations of various types. In 2021 there are 76 individual and 28 legal members, 8 regional branches. LAAE promotes an approach of Life Long Learning within the society and the development of opportunities for continuing education. Strategic developments of LAAE are: development of regional bodies and adult education policy within regions, creating and disseminating methodology for adult education trainers, enhancing leadership skills within NGOs. LAAE is a member of European Adult Education Association.
Web site: http://www.lssa.smm.lt
Contact : Edvinas Šimulynas (edvinas.simulynas@gmail.com)